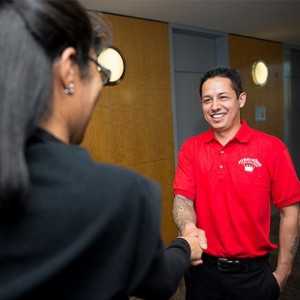 Real Estate professionals make use of a variety of services and vendors in the course of marketing and selling a home, or commercial property. And when it comes to selling houses, one of the most common and most critical tasks is a house cleanout. This is where finding another professional is the best option!
Before You Post the "Home For Sale" You Need a House Cleanout
During the moving process, and before a home can be sold, real estate agents often need someone for junk removal. This is especially true when the home is being prepped to sell. Typically before the sale of a home, some large trash pick-up and de-cluttering often needs be done. This is why trash removal companies for house cleanouts can be such a vital asset for real estate agents.
According to a number of studies, the average homeowner sells their home after about six years of living there. In that time there are typically large quantities of accumulated items left in the garage, on the side of the house or in a basement. Once the previous homeowners have moved out, whatever items they have neglected to take with them, or simply left behind, needs to be cleaned up and hauled away. While it may seem harsh to refer to these items as "junk" the fact is that in order for a real estate agent to show the home or have it prepared for the new owners, this junk needs to be removed.
A House Cleanout Is Not a DIY Project for a Real Estate Pro
This task may take the form of a full house cleanout to something as simple as hauling our a couch or other piece of abandoned furniture. The list of household type items that can be hauled out by professional trash removal companies is almost endless and can include mattresses, appliances, old furniture, computers, electronics, and even old carpet or flooring.
During the unfortunate instance that a property is foreclosed upon, it is often left in a damaged or cluttered condition. Sometimes the prior occupants will leave personal belongings behind and even furniture, appliances, and other large items. This is where professional trash removal companies can be a great resource. A quality trash hauling firm can help get the property back in salable condition and on the market as quickly as possible.
Rental Properties Need House Cleanout Companies, Too
The need for residential trash removal can also be had in rental properties. Renters tend to move more often than homeowners and vacancy periods obviously do not generate rental income. It is critical, then, to keep your properties looking clean and uncluttered to help reduce the down time of vacancies.
This can be a particularly challenging task when a renter has either been forced to leave due to legal actions from unpaid rent, or has simply abandoned a rental property. This can usually mean a property full of junk, trash, and assorted household goods. Again, a professional junk and trash removal company can be a huge asset in times like these.
It's important to find experienced trash removal companies that you can depend on. Because timing is such a critical aspect of the real estate process, especially when it comes to REO, short sale, and foreclosed property situations, dependability and timeliness are important qualities to look for in the company you choose to outsource this work to.
Getting the Best Team for Your Next House Cleanout Project!
Once you decide to outsource the trash removal part of your real estate deal, you need to determine which firm is the right one for the job. And while you can certainly find plenty of guys with trucks willing to do the job, choosing that alternative may end up costing you more than you hoped to save. This is why Junk King really is the firm of choice.
Junk King provides an efficient, safe and eco-friendly residential trash removal service so you don't need to worry about the pick up or disposal of the debris after the sale is complete.
Our team specializes in large waste removal and trash hauling. We can be on location in mere minutes, so call us today! Our crew is fully insured and well-trained, so you can trust them to get rid of your unwanted items in a professional and courteous fashion.
One of the best things about hiring Junk King is that we recycle a much of the material we pick-up. This is proof of our commitment to being an eco-friendly removal service. If you have questions about what we do or what we believe, give us a call at (707) 744-4254.