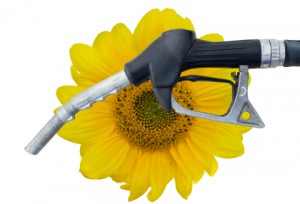 Transeterification is really so cool. Love it. Don't you?
Okay, so I had no idea what it was either. Transeterification is the process that creates bio-diesel, and bio-diesel is the fuel that uses mono-alkyl esters derived from vegetable oils and animal fats to create fuel for our vehicles.
Our vehicles? Yeah, Junk King hauling and recycling uses bio-diesel in their trucks. It's all part of our commitment to green technology and techniques that's put Junk King the top of the heap in the junk hauling/recycling business.
We've been green since the founding of our firm in 2005. Our trucks not only run on bio-diesel, they are 20% larger than most other companies in the business. That means less trips to the dumps to unload. But bio-diesel is not only made from waste products like used cooking fats and used vegetable oils, it also burns cleaner, reducing greenhouse emissions by 57-to-86%. Yeah, that's significant.
So, Junk King and the world loves that transeterification process. Look, we're not only green with our fuel usage, but we recycle or donate at least 60% of the items or material we haul. It is the way we've done business all along. Junk King is in over 50 markets now. Give us a call, or check out our updated, more user-efficient website. Junk King is fast, and green, and has the best service in the business. We do all the work.
1-888-888-5865 (JUNK)
www.junk-king.com/‎