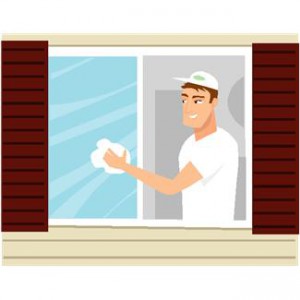 No, installing new windows with your remodeling project is not the sexiest thing. Let's face it, if you're redoing a bathroom, and the shower you're envisioning makes it look like you're bathing in a tropical rain forest, well, windows are kind of an after-thought.
But, they are important. Replacing those old windows with new, double-pane windows can save you energy dollars—look for low U-value windows (which means high R-rating as in insulation.) In rooms where sunlight is a problem, windows with a low E rating (reflective value) can keep the sun from fading your furniture, carpets, and floors.
Vinyl windows used to be the inexpensive alternative in windows. That simply isn't true anymore. They look better than ever, and are made to high standards. You can get windows that are as ornate as you can imagine, or plain-Jane. But remember, it may take you awhile to recoup your costs on that expensive window replacement project, new double-pane windows will save you a lot of bucks over those ancient, leaky wood pane, or aluminum pane windows.
So what's Junk King hauling and recycling got to do with windows? Well, besides the bright future for our company thanks to being the fastest and the greenest in the industry, Junk King saves you time to enjoy the fruits of your remodeling adventure. There's no trips to the dump. No waiting for someone to bring a dumpster, or pick it up. We come, we pick up all the debris, and do all the work. It's just that easy. Clearly, (yeah, it's sort of a pun) Junk King is the answer. We've even picked up all the leftovers at a window replacement company, so the junk from your project is not a problem for us. We regularly handle hauling for construction companies all the time. The professionals don't waste time picking up garbage, so why should you? So, give Junk King a call, and we'll take care of your remodeling mess.
1-888-888-5865 (JUNK)
www.junk-king.com/