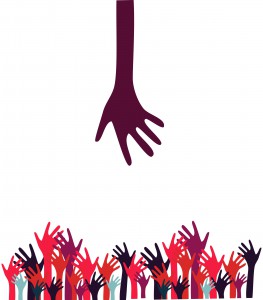 I write the press releases for Junk King hauling and recycling. That means I get an early look at what's important to the franchisees who open throughout this country.
In every questionnaire I have read from a new franchisee, they always talk about charity and volunteerism. Many mention their happiness for the chance to donate goods to charities or needy individuals. Most have a long history of charitable or volunteer work. Some have even founded their own non-profits.
Take Dallas/Fort Worth, Texas Junk King co-owner Brent Gardner. He helped his wife, Janna form Healing Hands Ministries which provides free medical care for the children of the needy in the area. The organization has provided thousands of appointments for kids whose only contact with medical care came from seeing their public school nurses. Janna was a public school nurse and saw the need, and Brent and she made it happen.
Or consider new franchisees Terry and Ronnee Walton of the Northern Orange County, California Junk King. Both are active in their childrens' PTA and Little League. Or Jean Leon, Hudson Valley New York franchise owner. He tutored at-risk youth through New York Cares. There is no specific question in the Junk King press release questionnaire about charities or volunteerism. The people who are involved with the company are enthusiastic about giving something back to the communities that support them. And you know what, giving feels good.
While for years my wife and I gave funds to charities we liked, we were never able to volunteer except in some school events while we worked full-time. Well, now that we are mostly retired, we recently started volunteering at the local food bank. You know, despite some aches and pains after handling all those cans and boxes, I always come out of a morning spent a
t the food bank feeling better than I went in.
At a corporate level we implement green practices into our hauling DNA, but most importantly, at a local level our franchisees make every effort to improve the communities they operate in.
1-888-888-5865 (JUNK)