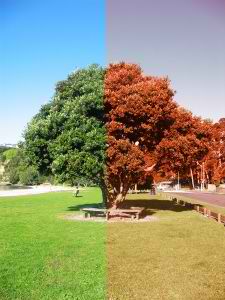 It's an unavoidable fact of life that, no matter how hard we try to keep up, junk happens. It starts small: a cardboard box or two that you keep promising yourself will get recycled someday.
Maybe a broken computer or television set that you haven't managed to dispose of properly or a defunct car battery. Then the holidays begin, and it's all downhill from there. Sound familiar? If it does, try not to stress! We all fall behind, no matter what the season, and when the piles begin to form, it's easy to feel like you're up against an insurmountable task. Whatever the problem, though, there's a simple solution to those ever-increasing stacks of out-of-date magazines and damaged DVDs--hiring a
junk removal
company like Junk King can get you back to your life without spending days sorting through the mess.
The holidays were a great time to have family and friends come to visit. It's a season of giving, and as satisfying as giving or receiving the perfect gift may be, by the time the New Year came around, it's a fair bet that you started to build mountains of wrapping paper where your living room used to be. Giant cardboard boxes and Styrofoam packaging are a space-consuming mess, along with everything from used plastic dishware to the pieces of the vase your adorable nephew managed to knock over five minutes after arriving. Leaving piles of bags and a moldering tree lying at the curb is an irritating mess, not to mention an eyesore. Rather than allowing the leftovers of 2011 to give you a migraine, it's worth the extra cash to call the professionals, so you can get back to concentrating on 2012.
As we all know, junk accumulation is also a seasonal event. After you've weathered the winter and spring is in the air, it's a tempting time to throw open the windows and indulge in a good spring cleaning. Even the most organized household can acquire outdated coupons and piles of clothing that's damaged or a little "behind the times." If you're a gardener, it's time to break out your mulch and your trowel--and before you know it, you're dealing with piles of empty bags, unwanted items and even furniture that you just can't find a place for. Bags of yard waste, like branches, mulch or clippings, will keep piling up through the fall--and running them to the city dump is time consuming even if you've got a vehicle that can handle it all.
Any time of year, it's inevitable that messes will pile up. From used Halloween decorations and yard clippings to holiday gift wrapping and dried-up Christmas trees, there will always be times that standard garbage removal just won't cut it. Rather than allowing yourself to be buried in bags and piles, or leaving the mess on the curb, why not just skip the headache? Across the country you can hire Junk King's hauling pros, who can get rid of the mess quickly and easily, allowing you to get back to enjoying the season, whatever it may be.
Winter, Spring, Summer, or Fall, all you have to do is call - 1-888-888-JUNK – for the best Junk Removal service in the business.