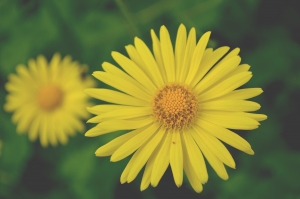 It's hot! Perhaps it's due to global warming or maybe it's just a normal cycle of nature, but this year it seems to be hotter than ever. Swimming pool sales are up and folks are looking to travel to northern climates where they can get some relief.
Did you ever think that Newfoundland would be a summer tourist destination? They say they're seeing more tourism there this year than ever before. That's a pretty good indicator that the temperatures here in the continental United States are higher than average. So what can you do to cool off?
Here's Junk King's Top 5 List:
Swimming: Definitely the best way to find relief and have some fun at the same time. Find a lake or go to the ocean if you live on one of the coasts. Pools are great too, but not everyone can afford them, unless of course you live in California or Florida where they come standard with every home.
Travel to a Cooler Climate: Canada is beautiful this time of year and it's a lot cooler there than it is here. Alaska isn't bad either, but you'll find the prices for goods and services are much higher than you'll find in British Columbia, New Brunswick, or Newfoundland. There are also some European spots you might want to visit to cool off.
Create some 'breathing room' at home: Hot becomes oppressive when there's no where to go. Give Junk King a call to clean out your back yard to make room for sprinklers and kiddie pools. They can also get rid of all that clutter that's making you claustrophobic inside your home. You'll be amazed by the cool environment you can create when you have more space to work with.
Buy a New Air Conditioner: This should go without saying. The air conditioners manufactured today are lighter, more efficient, and will cool any room in a matter of minutes. Air quality is bad in many of the nation's cities. Don't just open the windows and expect to be cool. You'll be breathing smog and it won't work. Junk King can easily pick up your old clunk air conditioner if it's lying around.
Close your blinds or shades during the day: You can open them at night to view the stars, but keep them closed when the sun is beating down during the daytime. The darkness will be cooler and will keep paint and furnishings from fading. If you travel, make sure the shades stay down while you're gone.
Cooling down during a heat wave is more than just a convenience; it's a necessity, particularly if you're a senior citizen. Make sure, if you have an elderly parent or grandparent, that their home is cool and dry during these hot summer months and that they have plenty of water in the refrigerator. It is recommended that the average adult drink six to eight glasses of water per day to maintain optimum health. It's also a good idea to cut down on coffee during summer months; it dehydrates the body.