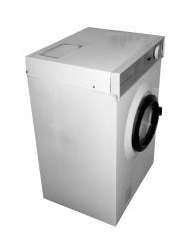 There are several appliances in your home that need to be replaced every so often. When was the last time you took a look at the new appliances section of the department store?
Some of the technological and aesthetic advances in the household appliances sector within the last ten years are incredible. I'd like to take a look at some household appliances that have made leaps and bounds; some of the very appliances you might be interested in replacing.
Refrigerators - Your standard refrigerator of old is gone. Today's high tech refrigerators include features like recipe databases, internet connectivity, beer taps, built in high def. TVs and automated storage checks. Think 'HAL' from space odyssey. Consider getting rid of your old clunker and replacing it with a lean, mean refrigeration machine.
Washing Machines - The new line of washing machines look great - coming in a variety of colors and styles that can fit right into your home. You no longer need to have that washing machine deep within the recesses of your basement. Display it proudly and accessibly right on ground level. Not only do washing machines look better, they also perform at a completely different level; offering intelligent technology that washes and dries in one load and micro targets specific articles of clothing with extreme clean.
Microwave - The microwave was one of the greatest inventions of the 20th century - providing people with a quick and efficient way to cook food in their homes. The microwaves of the 21st century not only cooks food but also offers options that dramatically increases your efficiency, including auto timing so your food can be ready to eat as soon as you return home.
Stoves - Your stove is the command center of your kitchen, the appliance that can determine if your thanksgiving turkey comes out just perfect or not so good. Today's modern stoves include a range of features including self cleaning options, touchscreen commands, and pre-set cook settings for various food types. If you want to start cooking better, it all starts with your stove.
If you decide to get rid of old appliances you'll need a good way to haul the junk out of your house. As far as a refrigerator, stove, or washing machine goes, these items are extremely heavy and best left to hauling professionals. Junk-King provides the best junk hauling service around, feel free to book a free on site estimate online or call 1-888-888-JUNK.